Danish and international students are part of each other's daily routine.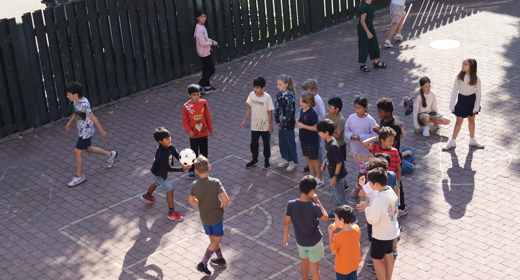 Morning Assembly
A normal school day starts with a morning circle time in P1 or a morning assembly with the whole school for our older students.
Monday–Thursday students from both departments attend assembly together. It is a traditionally Danish assembly with singing and a prayer. On Fridays it is international assembly for OIS students only. We are religiously neutral and enjoy student performances, celebrating events, and a thought for the day.
School Breaks
During breaks, students play on the playground designated for their age group, under the constant supervision of teachers who are outside to care for the children. Students are not permitted to leave school property during break time until they are 14 years old. Only class monitors and senior students are permitted to stay inside during breaks.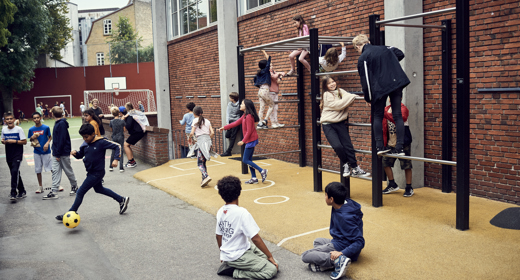 The End of the School Day
The length of the school day varies with each grade level, but younger students in P1–3 typically end their lessons at 13:05. Our older students can have school days until 15:30. Our lunch break is 30 minutes in the middle of the day.
The After-School Care Programme, which is included in tuition for students in P1–P4, is open from 13:05–16:15. You can read more about its many activities here. Running at the same time, The Club is for 4. klasse from Henriette Hørlücks School and P5, and in some exceptional cases, P6 from OIS.
Students from both OIS and Henriette Hørlücks School participate together in the After-School Care Programme and The Club. All the adults speak English and Danish, and we have a designated pedagogue for international students.
On Tuesdays, teachers from Odense Music School give lessons to those in the After-Care School Programme who are studying a woodwind instrument. Students in P2 may receive two years' worth of instruction at no cost. Twice a year they perform a musical concert for our families. On Wednesdays, students may participate in the school choir, led by our Primary music teacher.
Cross-Curricular Approach
The core subjects take a cross-curricular approach to education. Consequently, numeracy and literacy will cross over into other subject areas like History, Geography, and Social Studies. ICT (Information and Communication Technologies) is integrated into regular classroom work. All classrooms are equipped with CleverTouch smart boards.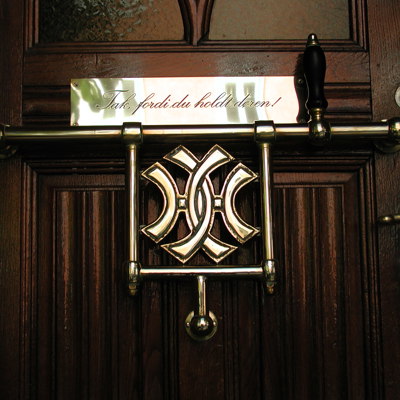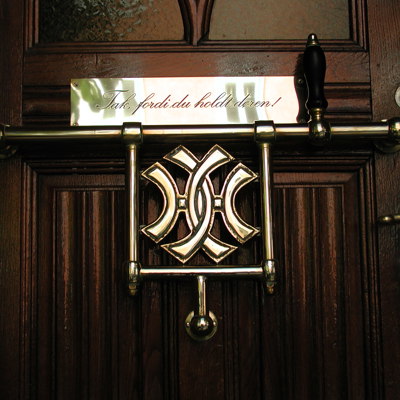 Coding and Robotics
Odense International School is pleased to be a test centre for the educational robot, KUBO. Our approach is to provide our primary school students with opportunities to engage with coding and robots. We have a fleet of LEGO® Education WeDo robots and LEGO® MINDSTORMS robots from LEGO and also use micro:bits.
Engaging with coding and robots encourages not only critical thinking and becoming comfortable with technology, but allows for a trial-and-error approach to learning. OIS works to establish these partnerships with the robotics hub in Odense, the Danish Technological Institute, as well as training colleges and the University of Southern Denmark.